Thermal inspection and photogrammetry.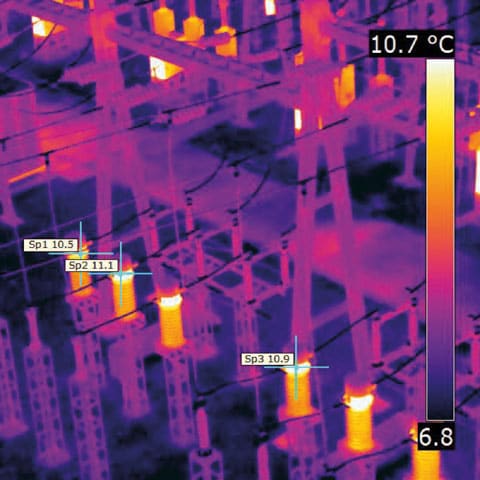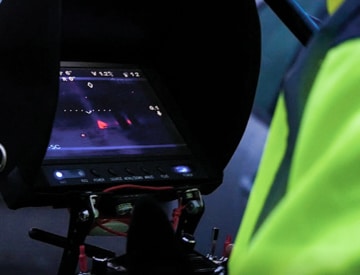 Search for thermal anomalies
Thermal drone modelling combines thermal inspection and photogrammetry. It identifies defects in the thermal insulation of a building or anomalies in an industrial installation.

How do you do 3D modeling by drone?
Modeling by aerial photogrammetry
Thermal drone modeling uses the technique of aerial photogrammetry. It is a question of reconstituting a building or an industrial infrastructure in three dimensions.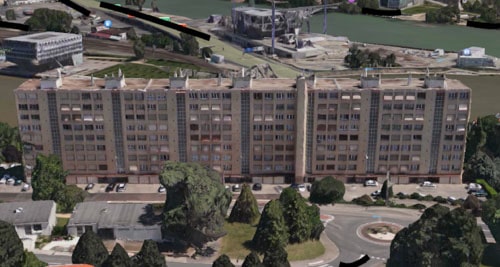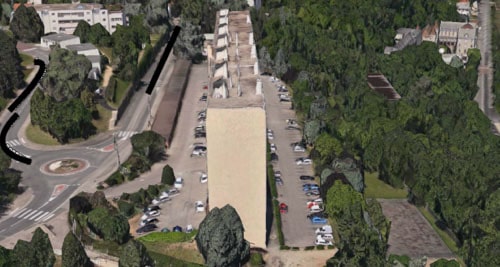 The process is identical to that of 3D modeling by drone. Accuracy is obtained by setting on points with coordinates recorded with high-precision equipment: GPS RTK. The model thus obtained allows the realisation of exact measurements: lengths, surfaces, thickness of materials, volumes or altimetry.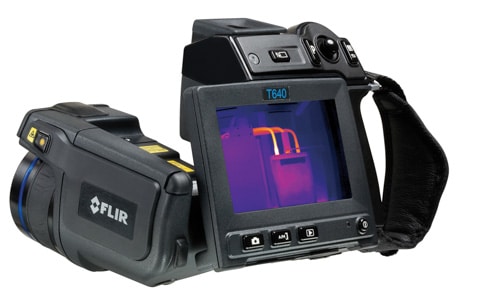 A drone equipped with a thermal camera !
The main difference is that the drone is equipped with a thermal camera, which visualises the scene in the infrared range, allowing to identify the temperature differences between the surfaces.
After the computer processing, we obtain a three-dimensional thermal map with excellent precision. This is called thermal photogrammetry.
We then export the 3D thermal models to a hosting platform directly accessible via an internet link and equipped with tools to manipulate them.
Relevance of thermal 3D modeling
What are the benefits of thermal 3D model ?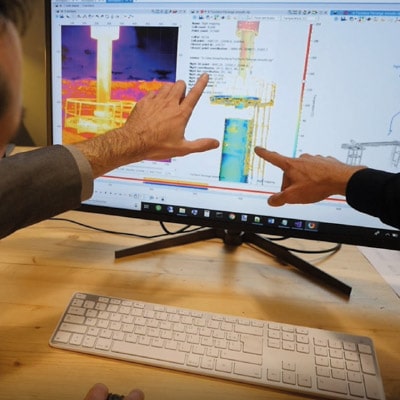 The added value of thermal drone modeling compared to a simple thermal inspection is that we have a 3D model that can be manipulated by computer. It facilitates the visualisation of defects and the interpretation of investigations. This is true for a building as for an industrial installation.
PRECISE EVALUATION OF WORKS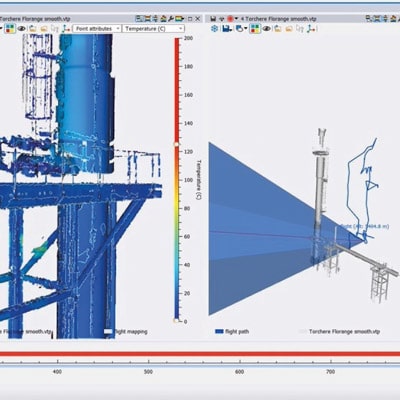 Another advantage of thermal drone modeling is the possibility of making very precise measurements, directly on the 3D model, without having to physically access the structure. Thus, it is possible to accurately assess the scope and cost of any maintenance or repair work.
THE SIMPLICITY OF USING OUR ONLINE MODELS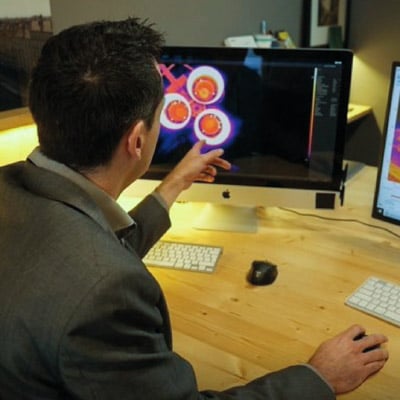 To avoid the acquisition of expensive software, we have developed an easy-to-use online application, allowing to use our renderings. You will be able to easily visualise a 3D thermal model and carry out all the necessary measurements in just a few simple operations.
Application of thermal 3D modelling
Some application areas of thermal photogrammetry
DIAGNOSIS AND THERMAL RENOVATION OF THE BUILDING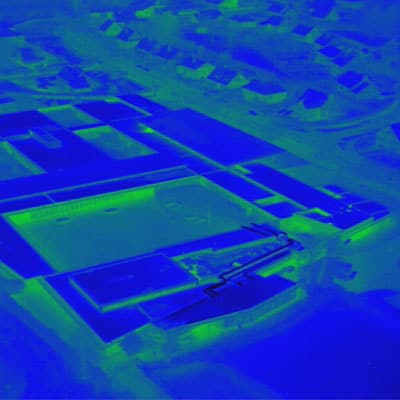 Thermal drone modeling allows to identify insulation defects, thermal bridges, parasitic air inlets or water infiltration. It is useful for the diagnosis of all types of buildings.
It also allows to accurately assess the work to be carried out. It is an essential decision-making and planning tool for energy renovation.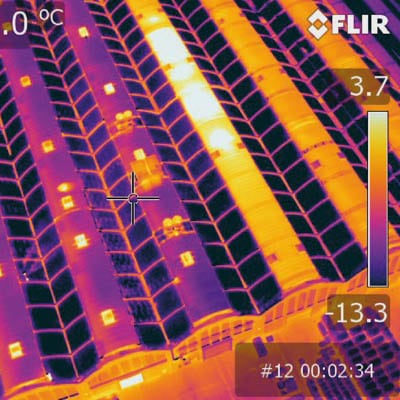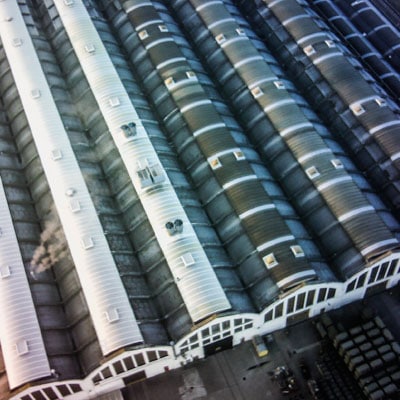 The good condition of a roof is essential to protect property and people.
Thermal photogrammetry is particularly suitable for the search for watertightness defects.
It facilitates the inspectionn of very large roofs in complete safety. It also allows repair work to be assessed with precision.
INSPECTION OF INDUSTRIAL INSTALLATIONS IN OPERATION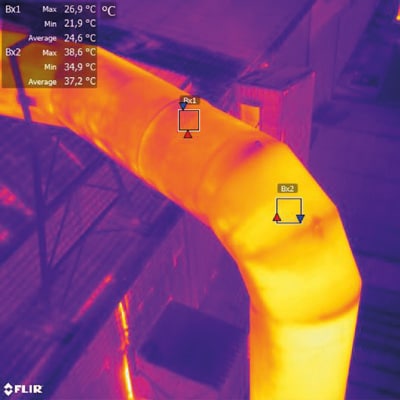 Thermal drone modelling also allows the inspection of an industrial installation to precisely locate leaks or damage caused to the structure by high operating temperatures. It avoids a production stoppage, allowing to intervene in complete safety with simple means. It is useful for detecting malfunctions and evaluating the work needed to remedy them. Moreover, it is also the perfect tool to foresee the maintenance and intervene in time to avoid higher repair costs. It is used for flares, industrial furnaces, overhead pipes conveying vapors or hot fluids, etc.
Our expertise in drone photogrammetry also extends to other areas of application :

Discover our entity dedicated to audiovisual production