3D modeling and volume calculations.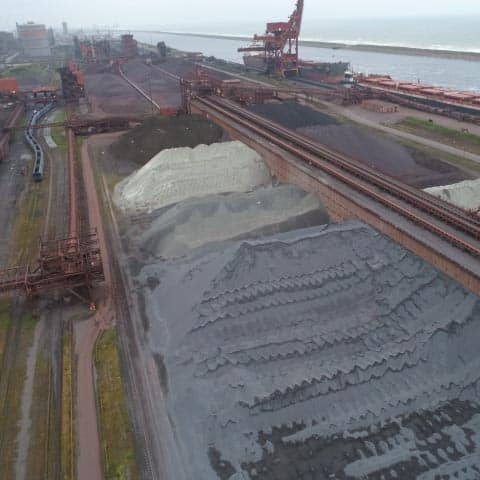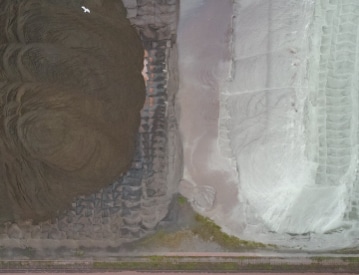 Cubature and stock status
Cubature by drone consists of carrying out precise calculations of the volumes of stored materials, deposits, cuttings or embankments from a 3D modeling of the terrain. It is a very valuable, reliable and economical decision-making and planning aid for operators of mines and quarries, or public works companies.

Drone volumetry methodology
How is cubature by drone possible ?
Cubature by drone, still called volumetry by drone, is possible thanks to the creation of a 3D model of an area.
Modelling the terrain to calculate volumes using photogrammetry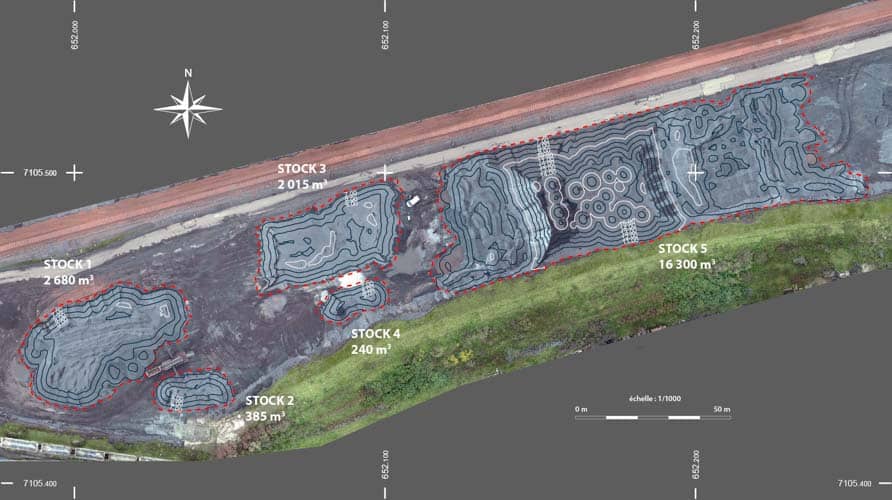 The basic technique used for drone volumetry is that of photogrammetry, which allows to obtain a 3D synthetic image of the terrain. The drone flies over the area where the volumes to be estimated are located, such as :
5

Deposits of materials, in piles

5

Volumes of earth to be cleared

5

Volumes of rock to be mined
It takes a large number of photos, from several angles, allowing an ultra-realistic reconstruction of the terrain, in three dimensions, through computer processing.
Absolute precision thanks to georeferencing
The construction of the terrain model for drone cubature must be very precise to allow reliable measurements to be taken and to perform exact volume calculations.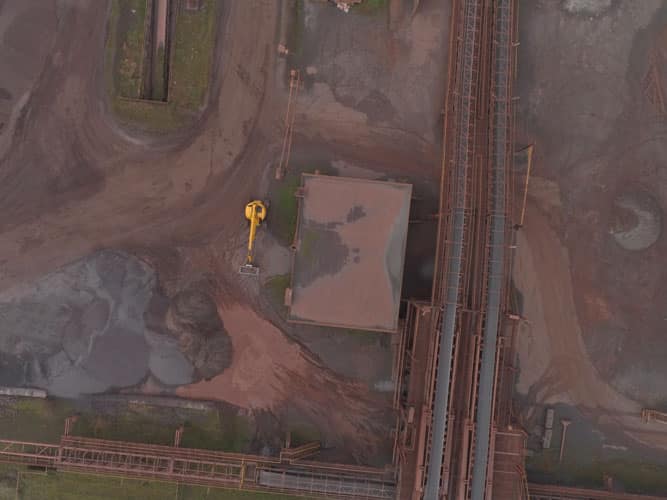 For this, we geolocalise a certain number of landmarks very precisely thanks to GPS RTK. Our processing software then allows to obtain a high density of measurement points, all referenced in relation to these points with perfectly known coordinates.
We provide you with an online tool to access the models produced for cubature by drone. Our web interface allows you to perform various operations very easily without using any additional software: distance measurement, surface or volume calculation.
Application of drone cubature
Some use cases of drone volumetry
MANAGEMENT OF MATERIALS STOCKS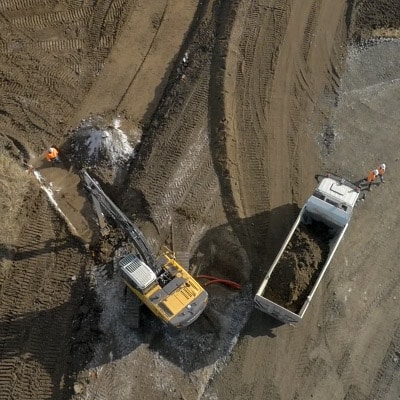 The state and reading of stocks by drone is of interest to operators of aggregate quarries, asphalt plants, mines, or any manager of a material storage site.
The drone provides an overview of the site for space management. Terrain modeling allows a reliable and precise calculation of stocks of sand, gravel or other materials, quickly and safely.

The drone cubature thus allows to easily follow the evolution of the real volumes of the stocks in cubic meters as well as to calculate tonnages if the density of the materials is known.
INVENTORY OF AERIAL DEPOSITS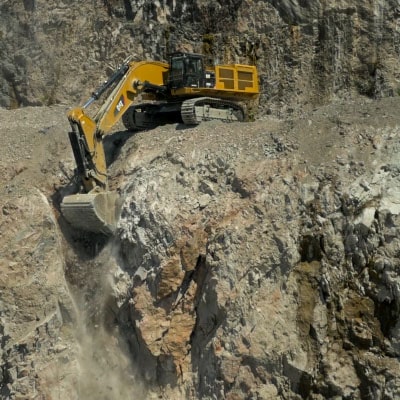 Drone cubature is also suitable for evaluating an aerial geological deposit and monitoring its exploitation.
It allows to precisely calculate the volumes of rock remaining to be extracted.
It also helps to plan the extractions on various sectors in the case of an extended site.
CALCULATIONS FOR EARTHWORK SITES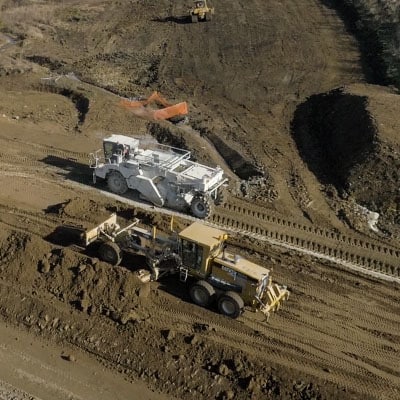 Drone volumetry is very useful for determining the volumes of cuttings or the volumes of backfill to be planned for carrying out an earthmoving operation. It is part of all stages of a construction site:
5

Study and costing

5

Supply of fill materials

5

Monitoring the progress of excavations or backfilling operations
Our expertise in drone photogrammetry also extends to other areas of application :

Discover our entity dedicated to audiovisual production