Fault localisation and characterisation. Search for energy losses.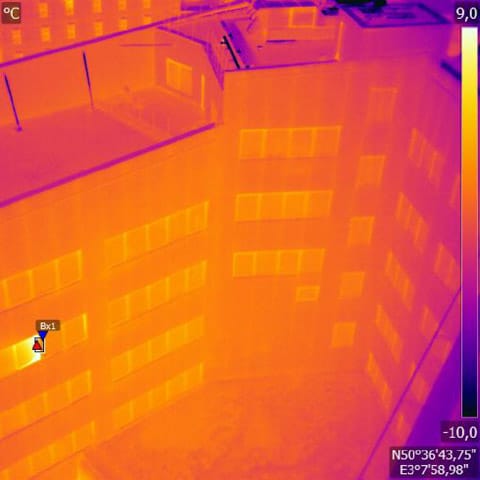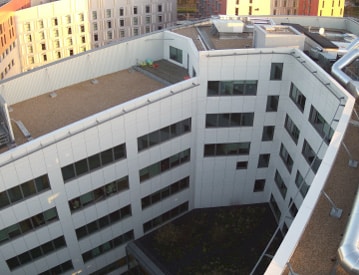 Energy transition laws, the aerial thermography solution.
Since 2012, we have been working to detect energy loss. Building thermography by drone allows to detect the origin of energy losses as well as any defects in the air or water tightness of buildings. It is a great help for any building owner or operator who wants to reduce their energy costs. It is also a tool for monitoring new construction sites.

Aerial inspection methodology
How does a building thermography by drone take place ?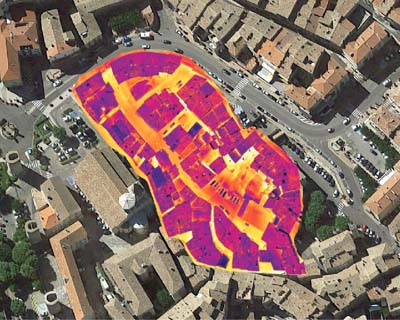 The conditions for a reliable survey
Building thermography by drone must be carried out early in the morning to avoid significant solar radiation which would distort the results. There must also be a difference of at least 10 degrees between the outside temperature and the building to be inspected.
Heated buildings are therefore inspected in the cold season. On the contrary, the inspection of cold refrigerated buildings is done in summer (without direct solar radiation).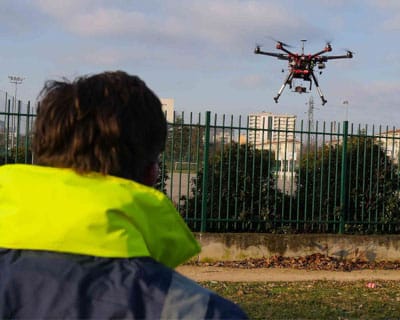 The capture of images
We use a FLIR XT2 thermal camera equipped with a high-definition thermal sensor of 640*512px and a sensitivity of 0.04 °C. It captures infrared radiation emitted by heat sources and offers a visual representation in different colours associated with a temperature scale.
This thermal representation is supplemented by a photograph. The objective is to have a sufficiently detailed reference image to identify and zoom in on the defective area.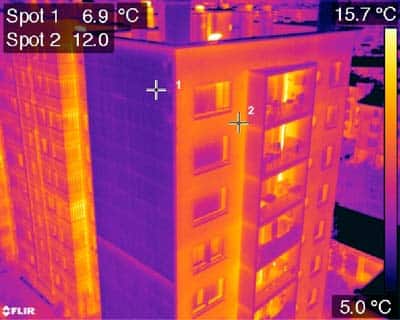 Exploitation of rendering
Building thermography by drone produces thermograms where each pixel is associated with a temperature value. Our team analyses these thermograms using business software. We thus produce reports highlighting major defects. The renderings that we produce are available via a simple internet link or in PDF format and are annotated with comments to facilitate decision-making. This allows you to prioritise the renovations of your buildings.
Application of aerial thermography
Diagnosis of the state of the insulation of buildings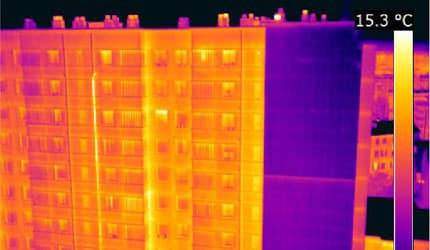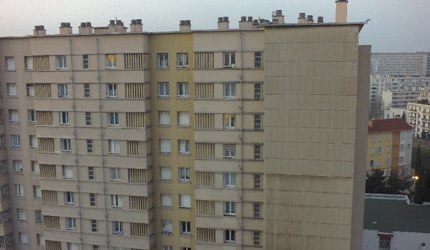 Search for water infiltration
Water infiltration in the walls or at the level of a roof especially on flat roofs, is frequent. Aerial thermography of buildings is very interesting in this case because it facilitates finding the origin of the problem without destructive work.
Search for airtightness defects
Defects in the airtightness of buildings cause many disorders. In particular, they interfere with the operation of controlled ventilation systems. The consequence is discomfort for users and above all, a marked increase in energy expenditure.
Building thermography by drone allows to highlight these air leaks. It concerns existing buildings, as well as new buildings in the context of construction site acceptance.
Building thermography by drone allows to detect energy losses on residential, tertiary or industrial buildings. The challenge is to detect insulation faults or thermal bridges responsible for overconsumption of energy.
5

Thermal audit

5

Overconsumption of hot and cold

5

Localisation of thermal anomalies
The larger the size of the building, the greater the unnecessary expenses linked to energy losses.
Beyond the individual inspection of a building, thermography can also be considered on a larger scale. For this, we offer thermal mapping operations for a set of buildings or a district.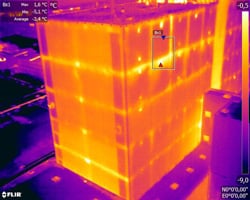 We inspect tertiary buildings throughout the territory. For example :
We inspected the new building of the orange company in Lille for the Eiffage company.
Thermal inspection of the Eurotranspharma building in the Paris region.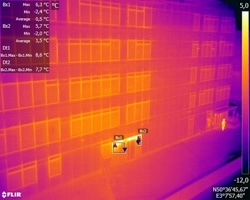 We inspect collective buildings throughout the territory. For example :
In Marseille for the company 13 Habitat, on a condominium of several hundred inhabitants.
Thermal inspection of a collective building in St-Foy les Lyon. (interview broadcast on the News at 20:00 below)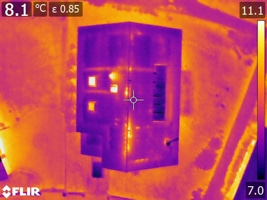 We inspect single-family homes nationwide.
We have worked with GRDF on the inspection of several thousand simgle-family homes in around thirty cities such as Brest, Rodez, Toulouse, Ambérieux, Tarbes, Château-Gaillard, etc.
DAVID PUJADAS SPOTLIGHT ON OUR THERMAL INSPECTION SOLUTIONS ON THE NEWS AT 20:00
Our thermal inspection from 00:50 to 02:37
Our expertise in aerial thermography also extends to other sectors of activity :

Discover our entity dedicated to audiovisual production